Ultimate Movie Party at Zeitgeist Zinema 2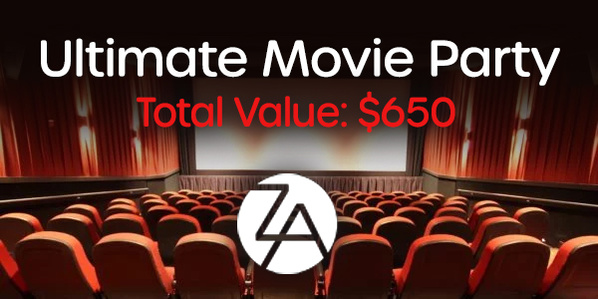 Bidding for this item is over. You may log in to check if you are a winner.
d
&nbsp:
h
&nbsp:
m
&nbsp:
s
Experience the Zinema 2 cinema like never before! The Ultimate Movie Party package includes a Zeitgeist Zinema 2 screen rental for 50 people, complimentary popcorn for 50 people, and a customized marquee message and pre-show slide. This package would be great for a birthday party or family get-together!

Conditions: Reservation must be made two weeks in advance, and date, time, and movie must be mutually agreed upon by the renter and Zeitgeist. Reservation cannot happen on a Wednesday, Friday, or Saturday. Winner must provide a DVD or Blue Ray version of the film they wish to see. To claim this prize email Zeitgeist's Events Manager, Jessica Peters at events@zeitgeistarts.com.

222 E Superior St
Duluth, Minnesota 55802