$100 Gift Certificate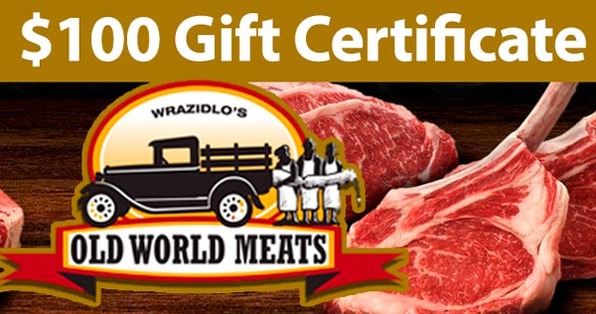 Bidding for this item is over. You may log in to check if you are a winner.
d
&nbsp:
h
&nbsp:
m
&nbsp:
s
Why buy from Old World Meats? (instead of big chain grocery stores) Premium meats.
All of our beef, poultry & pork is All Natural plus a whole lot more:

Never received antibiotics.
Never received steroids or growth hormones.
Never fed animal by-products, vegetarian feed only.
Always humanely raised & handled safely.
We stand behind our products. Our families eat our own meats and poultry, so you have our 100% personal guarantee about the quality and integrity of our products. If you don't see what you are looking for, just ask. We can cut to order, and gladly assist with special orders requests.


226 S Basswood Ave
Duluth, Minnesota 55811