California Custom Golf- $50 Gift Certificate to California Custom Golf for Only $25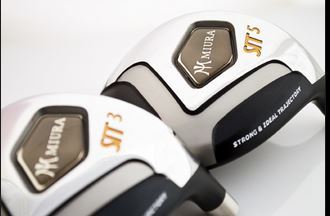 Bidding for this item is over. You may log in to check if you are a winner.
d
&nbsp:
h
&nbsp:
m
&nbsp:
s
At California Custom Golf, we hand-craft golf clubs to perfectly suit you, as an individual. Not just your physical size, but every nuance of your swing, and every detail of your style influence what you need from your clubs in order to play at your very best. We fit you for your perfect clubs, and then individually tailor clubs to suit you. We can fine-tune loft and lie angles, the weight of the head, and the size of the grip and the wraps beneath. We can reduce vibration, select the perfect shaft and fit it at the ideal length for you- quite apart from the visual customizations which we can make to each club (engravings, colored ferrules, paint fill). There are millions of possible customization combinations, but the skill is in getting the perfect balance of options to suit you. Vaild only for new customers, not existing clients. 1 Time use only. No repeat purchases allowed.

558 E Riverside Dr Unit 105
St George, Utah 84790