Cool It!- $50 Whole Body Cryotherapy for Only $25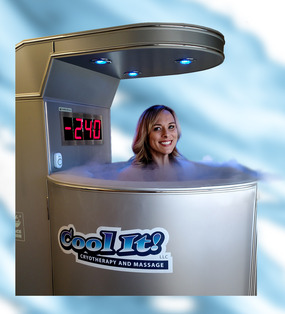 Bidding for this item is over. You may log in to check if you are a winner.
d
&nbsp:
h
&nbsp:
m
&nbsp:
s
"Accelerate recovery in just 2-3 minutes in a state-of-the-art cryochamber that surrounds your body (up to your neck) with -240 hyper-cooled air. Far superior to ice baths, WBC flushes toxins and enriches red blood cells with oxygen, nutrients and enzymes. Recovery time is shortened while your energy level is dramatically increased. Pain, inflammation, and injury recovery times are reduced." CryoUSA Vaild only for new customers, not exsiting clients. 1 time use only. No repeat purchases allowed.