Thank you for visiting BidnBuyUtah.com,
your local Southern Utah auction connection.
The auction is live every other week.
The next auction will be live on Sunday, October 22, 2017 at 9:00 am.
Please feel free to register or view the available items now.
Kenna Permanent Makeup- Permanent Makeup Bottom Eyeliner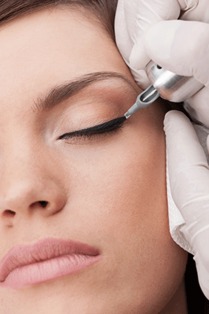 Bidding for this item is over. You may log in to check if you are a winner.
d
&nbsp:
h
&nbsp:
m
&nbsp:
s
Permanent Makeup Bottom Eyeliner. After an eyeliner tattoo, you can put away your eye pencils. What could be better than to wake up looking as good in the morning as you did in the evening? Bottom Eyeliner Tattoo includes consulation service provided by a Master Cosmetologist. Call today to schedule your appointment at 435-705-6132.

757 W Telegraph St. #109
Washington, Utah 84780