$20 Gud n Free Gift Certificates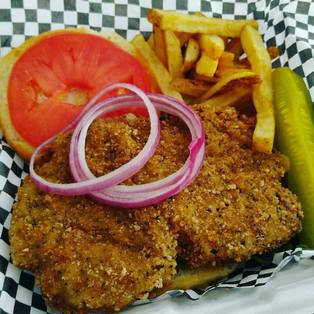 Bidding for this item is over. You may log in to check if you are a winner.
d
&nbsp:
h
&nbsp:
m
&nbsp:
s
Package of two $10 Gud n Free Gift Certificates (good thru 6/30/2018).

Gud n Free is a committed allergy-free restaurant located in Sioux City, Iowa. We offer an extensive variety of gluten-, nut-, and fish/shellfish- free foods, made fresh daily. Our 50-seat quick serve eatery has a delicious menu of comfortable food options that everyone can enjoy. If you don't have time to eat in, you can place a to-go order as well. From salads to burgers to cupcakes, we provide a facility dedicated to serving everyone and making good food, fast.

3120 Floyd Blvd.
Sioux City, Iowa 51108