$10 Bodega Gift Certificates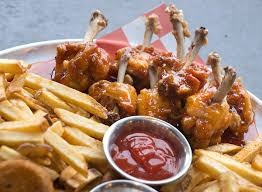 Bidding for this item is over. You may log in to check if you are a winner.
d
&nbsp:
h
&nbsp:
m
&nbsp:
s
One $10 Bodega gift certificates (good thru 4-30-2019).

Walking into Bodega 401, patrons can expect to get something to drink, something to eat along with the strange-but-true story surrounding the original Bodega, which opened at the same 401 Pearl St. location more than 120 years ago. Bodega's decor is sleek, urban and minimalist. Bodega 401 offers a full menu feature Pizza, Apps, Wings and More. Buy a certificate and give Bodega a try today!



401 Pearl St
Sioux City, Iowa 51101