$30 Half Moon Bar & Grill Gift Certificates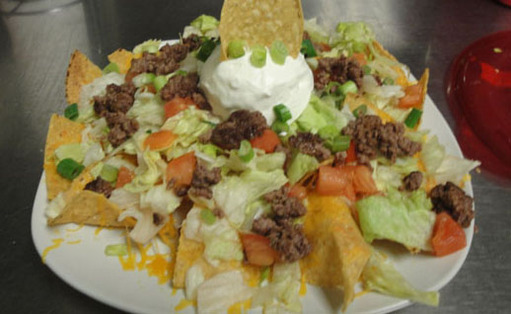 Bidding for this item is over. You may log in to check if you are a winner.
d
&nbsp:
h
&nbsp:
m
&nbsp:
s
Package of three $10 Half Moon Bar & Grill gift certificates (good thru 3/31/2018).


Half Moon Bar & Grill is your friendly neighborhood pub offering a wide variety of beer and spirits, as well as a full menu of really great food!
Located at 714 S. Lewis Blvd. in the former Crosstown bar, Half Moon Bar & Grill brings together the past and the present, recalling memories of the Half Moon Inn, Half Moon Lake and the Crosstown Bar. It's a comfortable place to hang out with your friends and family, come together for drinks, and have lunch or dinner.
The full menu consists of appetizers, burgers, paninis, wraps, Sammys and others to serve up variety.
Whet your appetite with some Irish Nachos, Half Naked Wisconsin Cheese Curds, Onion Rings, Cincinnati Chili Cheese Fries, Quesadillas, Coconut Shrimp, Cheese Nachos, French Fries, Corn Fritters or Chicken Tenders, then tantalize your taste buds with the Bleu Cheese and Bacon Burger, Roasted Garlic & Caramelized Onion Burger, the Jalapeno burger, or the Cowboy Burger.
Other menu highlights include the Fish Tacos, Fish & Chips, Reuben, Asian Chicken Wrap, Pork Tenderloin, Sweet Chili Chicken Wrap, Chicken BLT and Ranch, Porky Pig, Italian, The Dibble, Club, Roast Beef, Oven Roasted Turkey, Ham & Cheese, and Grilled 4 Cheese.
Hours are 10 a.m. to 2 a.m. 7 days a week with a full menu Sunday through Thursday from 11 a.m. to 10 a.m. and Friday and Saturday from 11 a.m. to 11 p.m. Happy Hour is 4-7 p.m. Monday through Friday.
For more information, call 712-574-8820.


714 S. Lewis Blvd.
Sioux City, Iowa 51106