$20 21st Amendment Gift Certificates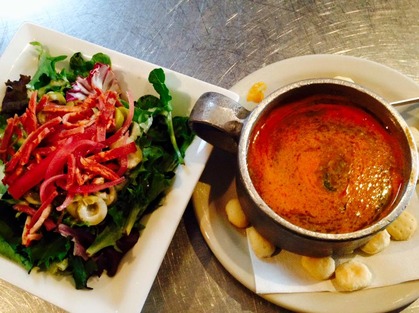 Bidding for this item is over. You may log in to check if you are a winner.
d
&nbsp:
h
&nbsp:
m
&nbsp:
s
Four $5 21st Amendment Gift Certificates (good thru 3/31/2018).

Celebrate your right to drinks & more at the 21st Amendment Bar & Kitchen, 1008 Fourth St., in Sioux City.
21st Amendment offers an excellent drink selection, modern American food, daily Happy Hour, great specials, and Thursday, Friday & Saturday Night Live Entertainment.

Every day is a celebration at the 21st Amendment, designed to be reminiscent of the period after Prohibition ended.
21st Amendment now has a full menu of modern American bar food.

America is a melting pot of different nationalities and that's reflected in its food. Their menu contains items that fuse American ingredients with Italian food, and Hispanic ingredients to traditionally American fare.

Treat yourself to some appetizers, salads, sandwiches, burgers and plates from the 21st Amendment Kitchen and enjoy some martinis, fishbowls, cocktails and beer-tails served by friendly bartenders. Unique offerings include Sinatra Meatballs - House Italian sausage meatballs fried finished and tossed in our house marinara, served with toast points and Roaring Wings - Seasoned wings fried to perfection and tossed in your choice of sauces - Pineapple Chipotle, Buffalo, Barbecue or Garlic Parmesan.

Located on Historic 4th, the venue is unique to say the least! The summer calendar is filling up with bookings of Sioux City bands and musicians. 21st Amendment is getting ready to kick off patio season with Patio Sessions. Some of the bands that will perform this summer include the No. 7 band, Vaudeville, Party Thieves | Undrafted EP Tour, and Fox Stevenson | Straight from the UK!
Hours are Tuesday through Saturday 11 a.m. to 2 a.m. For more information, call 712-255-5973 or visit their website, http://ww.21abk.com.

1008 4th Street
Sioux City, Iowa 51101