Set of Two - Big Frig Tumblers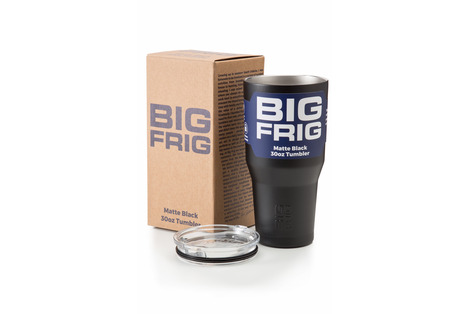 Bidding for this item is over. You may log in to check if you are a winner.
d
&nbsp:
h
&nbsp:
m
&nbsp:
s
Set of Two - . Big Frig Tumblers (Expires 10-31-18)

Package contains TWO- Big Frig insulated tumblers with lids...one for you, one for your BFF (Big Frig Friend)

Big Frig provides custom coolers, tumblers and apparel built specifically for your lifestyle. Our mission from day one has always been customization, because we believe everyone deserves a product fit for them.
We guarantee our tumblers will keep your hot drinks hot and cold drinks cold all day long. Ask about our custom laser engraving.
Located in North Sioux City, South Dakota. Tumbler gift certificates only good for stainless steel and all colors available. Custom laser engraving is extra.
Great gift ideas.

552 River Drive
North Sioux City, South Dakota