$25 El Ranchito Gift Certificates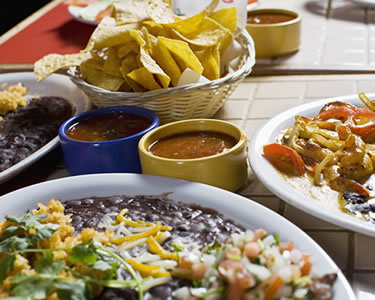 Bidding for this item is over. You may log in to check if you are a winner.
Package of five $5 El Ranchito gift certificates (good thru 6/30/2019).

Located at 2101 Cornhusker Drive in South Sioux City, El Ranchito serves Mexican and Latin American cuisine. Specialties of the House include fajitas, steak ranchero, entomatadas, carne azada, carnitas and chili verde. The restaurant features appetizers, combination platters, enchiladas, burritos, soups, eggs, seafood and dessert. A basket of chips and salsa is complimentary.

Reviewers say the food is consistently good and the restaurant offers big portions priced right. In addition, they commented on the friendly staff and fast service.

One reviewer had this to say:
Of all the places we've tried, this surpasses the rest! The portions are HUGE and the costs are low, the staff is polite and the food is absolutely yummy! My husband travels the country regularly and says that every Mexican restaurant he has tried pales by comparison. We always go when he gets home. You've got to go there!

2101 Cornhusker Dr.
South Sioux City, Nebraska 68776