$10 Whiskey Dick's Gift Certificate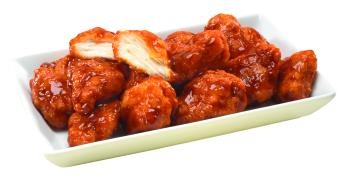 Bidding for this item is over. You may log in to check if you are a winner.
Two $5 Whiskey Dick's Gift Certificate (good thru 6/30/2019).

Eat, Drink, Dance & Play at the new Whiskey Dick's, located at 212 Cunningham Drive in the building that formerly housed Rhonda's Speakeasy bar.
Use the certificates toward drinks and appetizers, and take in the fun atmosphere.
Whiskey Dick's offers drink specials.
Happy Hour Mon-sunday 3-6pm,

Domestic Bottle/can 2.00 12oz
Domestic Tall Boys 2.50 16oz
Domestic Beer Mug 3.00 25oz
Domestic Beer Pints 2.50 16oz
Wells Drinks 2.50

Open Sunday 10 am - 8 pm

While you're hanging out with friends, try one of Whiskey Dick's appetizers, which include fried mushrooms, French fries, cheeseballs, jalapeno poppers and boneless wings.
Every weekend, Whiskey Dick's presents live entertainment on the stage. Some of the bands that have played at Whiskey Dick's include Premium Draft Band, Toxic Brew Band, 151 Unplugged, Ghost Ship, DJ Night, No. 7 Band and Small Change Band.
Whiskey Dick's also offers big-screen TVs for bar patrons who want to watch the latest sports events.
For more information about Whiskey Dick's, call 712-224-3444. The bar is open Monday through Saturday, 3 p.m. to 2 a.m.

212 Cunningham Drive
Sioux City, Iowa 51106