Up to 60% Off Tickets to a Comedy Show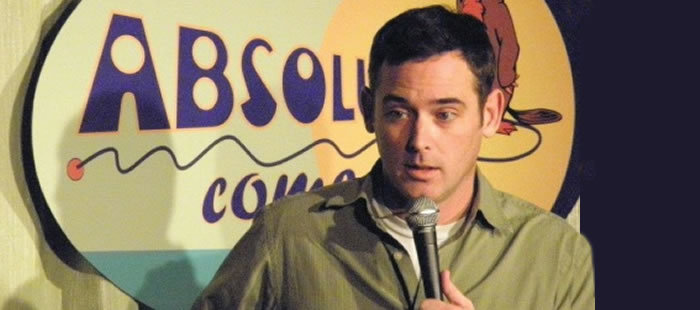 Price starts at:
Value starts at:
$30.00
Save up to 60%
Deal Options:
This deal has multiple options available. Below is a list of all options for this deal:
$12.00 for Two Tickets to a Comedy Show (Valued at $30.00)
$20.00 for Four Tickets to a Comedy Show (Valued at $50.00)

Featuring:
• Features the best live stand-up comedy from across North America.
• Enjoy an outstanding live comedy show
• Catch a range of acts including amateurs, professionals, feature acts and headliners
• All shows are 90 min in length and have at least 3 comedians per show - line-up can be found at www.absolutecomedy.ca
• Full drink and food service before and during the show
• Shows include Wednesday at 8:30, Thursday at 8:30, Saturday at 10:30 or Sunday at 8:00
• Vouchers are 2-for-1 on Wednesday, used a 4 ticket for up to 8 people!

Know Before You Buy:
• May buy 1 for yourself
• May buy 1 for each friend
• Not intended for large bookings/groups
• Reservaitons required, call 416-486-7700 and mention voucher
• Please reserve early to ensure availability
• 24 hour cancellation policy in effect
• Must be 18+
• Not valid for special shows
• Does not include a meal
• Vouchers are 2-for-1 on Wednesday, used a 4 ticket for up to 8 people!
• All tickets per voucher must be used for same date
• Club reserves the right to limit the amount of vouchers accepted each night
• Valid at Toronto location only
• Taxes and gratuities not included
• Expiry Date: Nov 21 2013