$349 Gold Service & Maintenance Agreement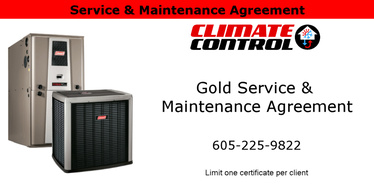 Bidding for this item is over. You may log in to check if you are a winner.
Our service & maintenance agreements provide year round comfort & peace of mind. The SMA's come with two maintenance checks a year, one during the heating season & one during the cooling season. You receive guaranteed service within 24 hours. Limit one certificate per client. Cannot be combined with any other discounts or offers.

1910 130th Street NW
Aberdeen, South Dakota 57401