24 Ft. Free Standing Windbreak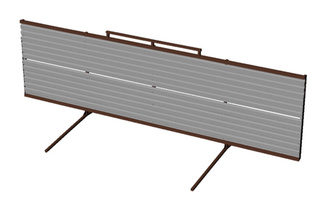 Bidding for this item is over. You may log in to check if you are a winner.
Windbreak Panel is constructed of a 3" x 2" tube frame, and New Galvanized 24ft Windbreak Super Steel. The legs are 12ft wide and can be removed easily for transportation. Can be modified to create The Free Standing Portable Sun Shade. Pick up in Watertown, SD.

NOTICE: Any sales tax or title/licensing requirements is NOT included in this price and will be collected directly at this business upon receipt of this item.


41520th Ave SE
Watertown, South Dakota 57201