1/4 Circular Maternity Pen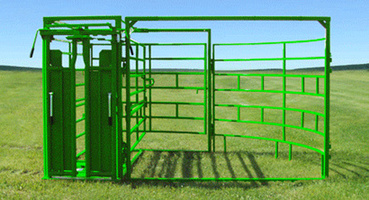 Bidding for this item is over. You may log in to check if you are a winner.
1/4 Circular Maternity Pen with front gate with ratchet stop, split front gate and side gate, 6' rear access door, heavy duty auto head gate, 6' sides, full floor.

NOTICE: Any sales tax or title/licensing requirements is NOT included in this price and will be collected directly at this business upon receipt of this item.

28726 US Hwy. 12
Mobridge, South Dakota 57601