Black Hills Vacation - 2 Nights For 2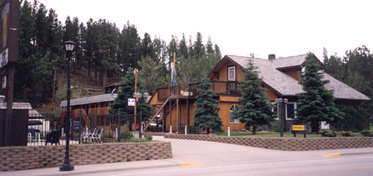 Bidding for this item is over. You may log in to check if you are a winner.
5 Star Google Rate (77 reviews), Trip Advisor 4.5 Stars (101 reviews). Get a 2 night stay at the Lantern Inn in the Black Hills. This facility is AAA approved, and has many amenities including hot tub and pool, non-smoking, room front parking, picnic and grilling area, trout stream, close to Mount Rushmore, Crazy Horse and the Mickelson Trail. Continental breakfast, cable TV, WIFI, Denver pillow top queen beds and much more. The Lantern Inn is a laid-back family and motorcycle/car enthusiast friendly environment. Learn more at the LanternInn.com! Good before May 21st or after September, 6, 2021.

NOTICE: Any sales tax or title/licensing requirements is NOT included in this price and will be collected directly at this business upon receipt of this item.

580 E. Main Street
Hill City, South Dakota 57745