$10 Sneaky's Restaurant Gift Card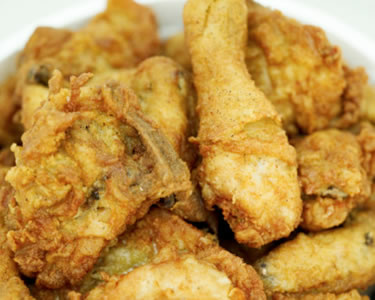 Bidding for this item is over. You may log in to check if you are a winner.
$10 Sneaky's Restaurant Gift Card

At Sneaky's Chicken, it's a family affair. Founded by brothers Dave and Rick Ferris in May of 1979, Sneaky's Chicken is known for providing a quality meal at a fair price and serving it in a family friendly restaurant setting.

Of course, the food star is the broasted chicken, hand breaded and broasted golden brown, but the restaurant is also home to tender and delicious BBQ ribs, an unbeatable chicken and rib combo, lightly breaded fantail shrimp, golden brown, deep-fried fish, delicious broasted gizzards, and 21 piece shrimp dinners. Dinners are served with cole slaw, roll, butter and choice of French fries, savory wedges, broasted potatoes, or mashed potatoes with gravy. Some of the dinners are available in baskets.

When you want a little something before dinner or you simply want a snack, you have your choice of "munchies": chicken strips, super nachos, chicken nuggets, hot wings, broasted gizzards, cheese balls, onion rings and mushrooms, along with your favorite dip.

Sneaky's also features soups and salads. They serve grilled and crispy chicken salads, taco salad, tossed salad, and Soup du Jour.

Sandwiches are also on the menu at Sneaky's. You'll find the Original Reuben, The Stack, Grilled Cheese, and Sneaky's Pride, their famous pork tenderloin "freshly breaded" then deep-fried and served with lettuce, tomato and onion on a sesame seed bun. Other favorites include buffalo chicken, breaded chicken breast, grilled chicken, burgers, the patty melt, and Sneaky's Stuffer, a 1/3 pound hamburger with fired ham, special sauce, cheese, lettuce, tomatoes and onion. Sandwiches are served with cole slaw, French fries and a kosher dill pickle.

Visit Sneaky's Chicken today for their lunchtime buffet Monday through Friday from 11 a.m. to 2 p.m. or dinner. Hours are Monday through Thursday 11 a.m. to 10 p.m., Friday and Saturday, 11 a.m. 11 p.m., and Sunday, 11 a.m. to 9 p.m.

3711 Gordon Dr.
Sioux City, Iowa 51106