$50 Gift Certificate to Sheridan Meat Market (4 Available)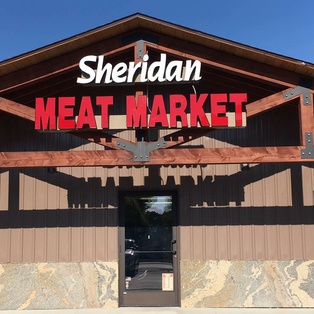 Bidding for this item is over. You may log in to check if you are a winner.
$50 gift certificate to Sheridan Meat Market!

Sheridan Meat Market offers USDA prime and choice grade beef. They also carry grass fed, hormone free locally raised Beef and Beefalo from the Wyotana ranch. There are over 30 varieties of bratwurst and sausages made fresh daily. They have the best selection of seafood from fish to shellfish. They have a nice selection of ready to cook products such as, fresh chicken cordon bleu', stuffed chicken breasts, pin wheels, kabobs, meatloaf etc.

1745 S. Sheridan Avenue
Sheridan, Wyoming 82801